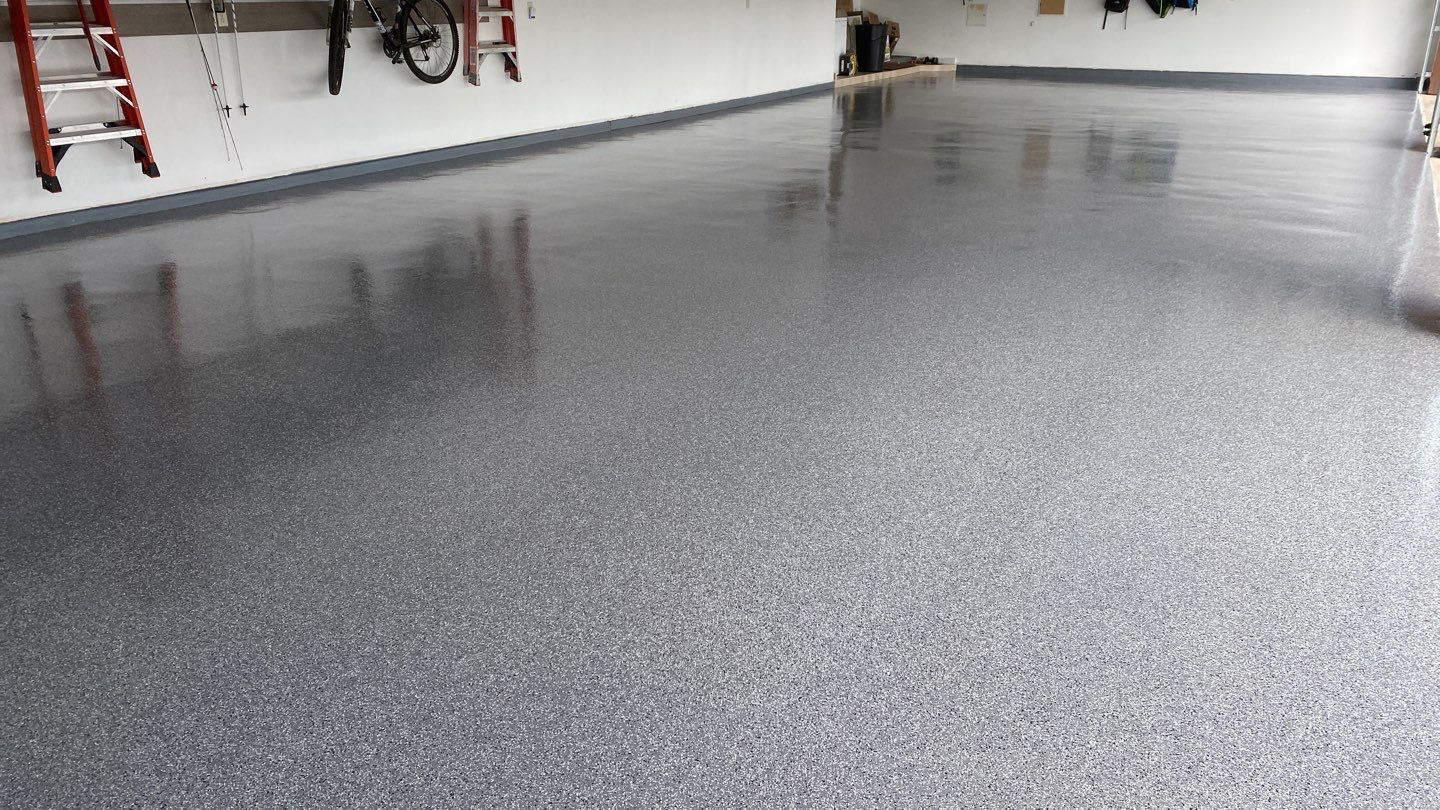 Do you want your garage floors to be waterproof and easy to clean? Are you tired of dealing with mold on your garage floors? Garage epoxy coating is the key to having a durable and long-lasting finish on your garage floor surface.
This article explains how necessary an epoxy covering is to the lifespan of your floors. So, keep reading and find out why garage epoxy coating near me should be next on your search list.
How Does a Garage Epoxy Coating Work?
An epoxy coating is a treatment you apply to, usually concrete or granite floors, to help it last longer. It is made by combining a polyamine hardener with polyepoxide resin. Both of these ingredients are mixed and immediately spread evenly on the floor. What comes next is a chemical reaction. This reaction bonds the coating to the concrete floor. 
Afterward, the coating will harden through a process called curing. This curing process strengthens the structure of the new floor surface. The finished product is usually a thick and solid surface protecting your regular garage flooring.
With epoxy coatings, you can extend the life of your garage flooring by many years. Since you would probably do a lot of heavy lifting in your garage, you need your floors to be durable. One of the best things about this floor coating is that it doesn't require much maintenance. Yet, you will have a crack-free and damage-resistant surface.
How Long Will Garage Epoxy Coating Last?
Usually, paint helps to prevent floors from getting scratched or stained. On the other hand, a garage epoxy coating does so much more. It acts as a protective layer that improves the lifespan of your floors.
When properly installed, the coating can last between ten and fifteen years. Fantastic, right? The trick to having long-lasting garage floors is to employ professionals near you to install your epoxy coating.
Is a Garage Epoxy Coating Worth It?
Here are some reasons you should get an epoxy floor covering for your garage;
● Easy Installation
Usually, professionals can have your new floor installed in less than a day. However, the curing process lasts between 36 and 72 hours. So, the sooner, the better!
● Long-lasting and Cost-effective
Durability is the most outstanding feature of an epoxy coating. It prevents cracks and damage which the weight of your cars or property can cause to your garage floor. It also saves the cost of repairing the floors often.
● Mold resistant and waterproof.
The epoxy coating prevents moisture from seeping into your floors. This means your surfaces don't have to be damp since they are easier to clean. What's more, the chances of mold or mildew are a lot slimmer on dry garage floors.
How to find a Garage Epoxy Coating Company?
It's a no-brainer that epoxy floor coatings are necessary to keep your garage looking elegant and well maintained.
To get your garage floor coating needs, all you have to do is contact a garage epoxy coating company like garagefloorcoatingofnashville.com. They will help you with many options for your new garage floor covering and provide skilled technicians for installations.