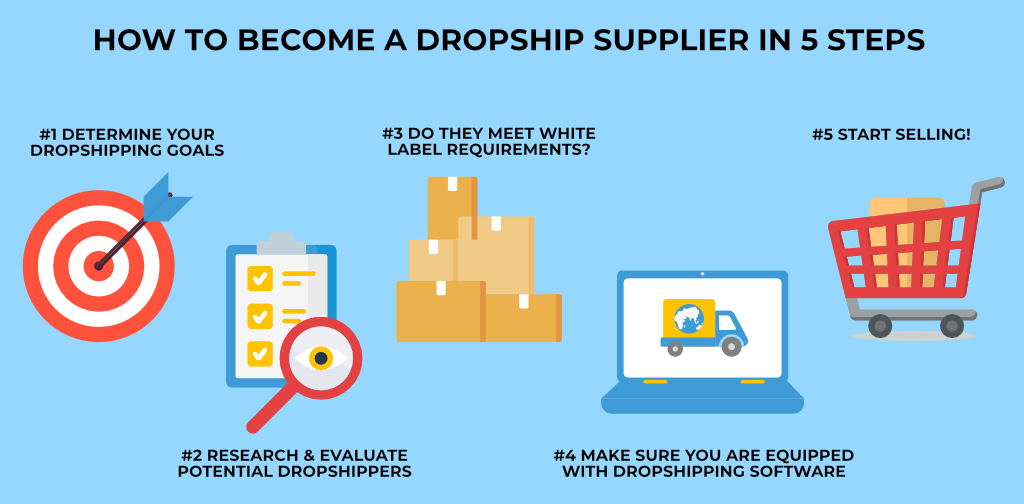 Dropshipping has become an increasingly popular business model for entrepreneurs looking to start an online store. It involves setting up an online store, but instead of holding inventory, the store owner purchases products from a third-party supplier, who then ships the product directly to the customer. One of the key factors that will contribute to the success of a dropshipping store is finding the right suppliers. In this article, we'll provide you with everything you need to know about finding dropshipping suppliers in the us.
Research Suppliers
The first step in finding a supplier is research. You want to be sure that the supplier you choose has a good reputation and offers quality products. Start by searching on Google or other search engines. You may also want to check out some of the big directory platforms such as AliExpress, Oberlo, and Salehoo. These directories offer a wide range of suppliers, and some even offer a rating system to help you determine the quality of the supplier.
Check with Industry Associations
Another excellent resource for finding dropshipping suppliers in the US is industry associations. These associations often have a list of suppliers and can provide recommendations. The National Retail Federation, for example, is an excellent resource for information on dropshipping suppliers in the US. You can also check out the American Apparel and Footwear Association, the National Association of Wholesaler-Distributors, and the National Association of Manufacturers.
Attend Industry Trade Shows
Industry trade shows are a great place to meet suppliers and learn about their products. Attend as many trade shows as possible and pay attention to the suppliers who are exhibiting. Ask questions, collect business cards, and take notes. Once you have identified potential suppliers, follow up with them after the trade show to get more information.
Consider Working with a Dropshipping Marketplace
Another way to find reliable dropshipping suppliers in the US is to work with a dropshipping marketplace. These marketplaces provide a platform where you can connect with suppliers and purchase products for your store. Some of the top dropshipping marketplaces include Doba, Worldwide Brands, and Wholesale Central. When choosing a dropshipping marketplace, be sure to check their reviews and ratings to ensure they are reputable and reliable.
Keep an Eye on the Competition
Finally, pay attention to your competitors. If you notice that other dropshipping stores are selling a particular product, it's likely that they are working with a reliable supplier. You can also check out your competitors' websites and see if they have a list of their suppliers. While you shouldn't copy your competitors' suppliers outright, it can be helpful to gather information about potential suppliers.
Finding the right dropshipping supplier can be a challenging task, but it is a crucial step in starting a successful dropshipping store. By researching suppliers, checking with industry associations, attending industry trade shows, working with dropshipping marketplaces, and keeping an eye on the competition, you can find reliable and reputable suppliers in the US that will help your business thrive. Use the tips in this article and start your search today.